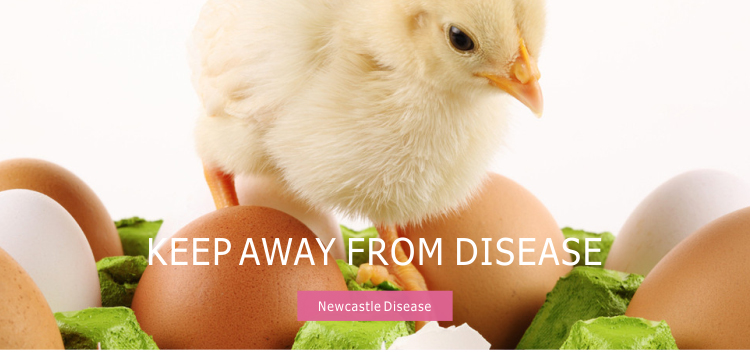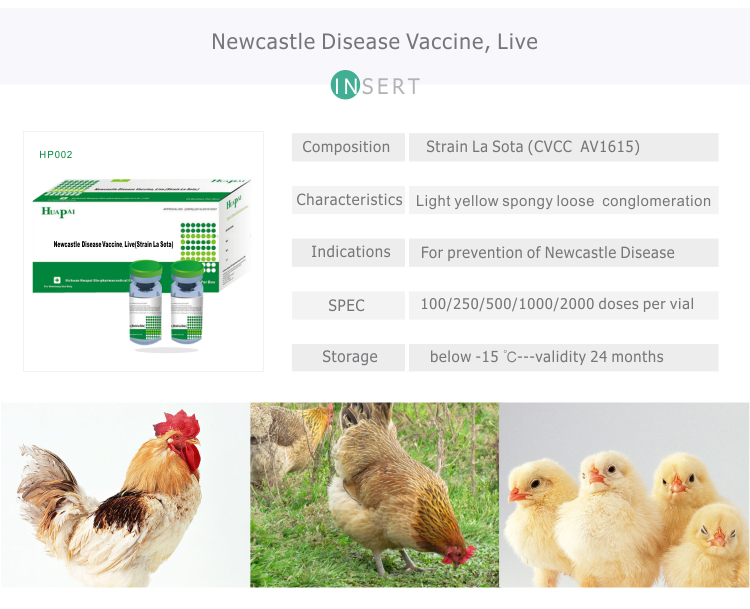 Administration & Dosage
Rehytrate the vaccine with normal saline and suitable diluent according to the vial label,route of administration can be nasal dripping,eye drops and spray aerosol or drinking water .0.05ml per bird through nasal dripping and eye drops, and double dosage through drinking-water and spraying.
Side Effects None
Precautions
1.Do not do the spray vaccination for the chicken groups with mycoplasma infections
2.Store at the dark -cold place and use the entire contents within 4 hours after rehydrated
3.Do not use metal container and keep the water clean,without chlorine and other disinfectant, when vaccinate through drinking water.
4.The used vaccine vials,articles and unused vaccine should do the innocent treatment.